ABOUT SCOTTSDALE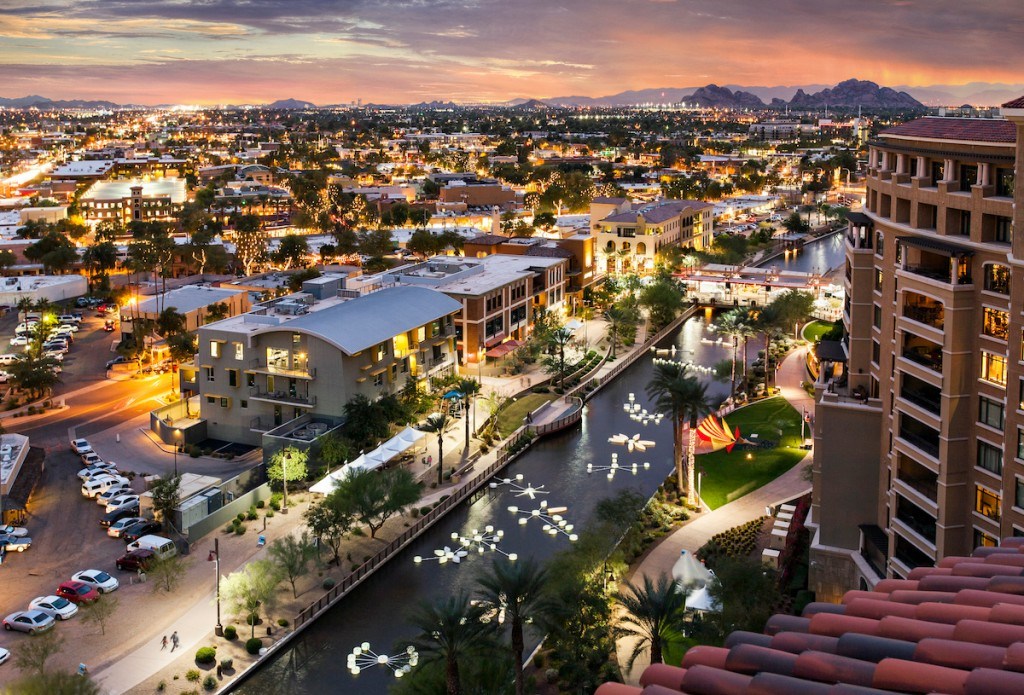 It's difficult to describe Scottsdale in just a few words as it has a uniqueness and draws all types of personalities for all types of reasons. In addition to being a vacation spot, the robustness of the economy and the beauty of the city draws new residents on a daily basis. Young and old are moving here – some to work and others to retire or enjoy a second home.
Scottsdale is located in central Arizona in the heart of the lush Sonoran Desert. It enjoys an average of 330 days of sun per year and the median temperature is about 72.6 degrees year-round. Combine this fabulous climate with over 200 golf courses within the greater Phoenix area, including the well-known Troon and TPC courses, and you can understand why it has earned the title of Golfer's Paradise.
In addition to golf, the city offers healthy outdoor pursuits for everyone. There are over 58 miles of public bike paths and 40 miles of shared hiking, riding and horse trails. These are in addition to the fabulous walking trails and sidewalks that are part of the design of every planned community.
Old Town Scottsdale/Downtown Scottsdale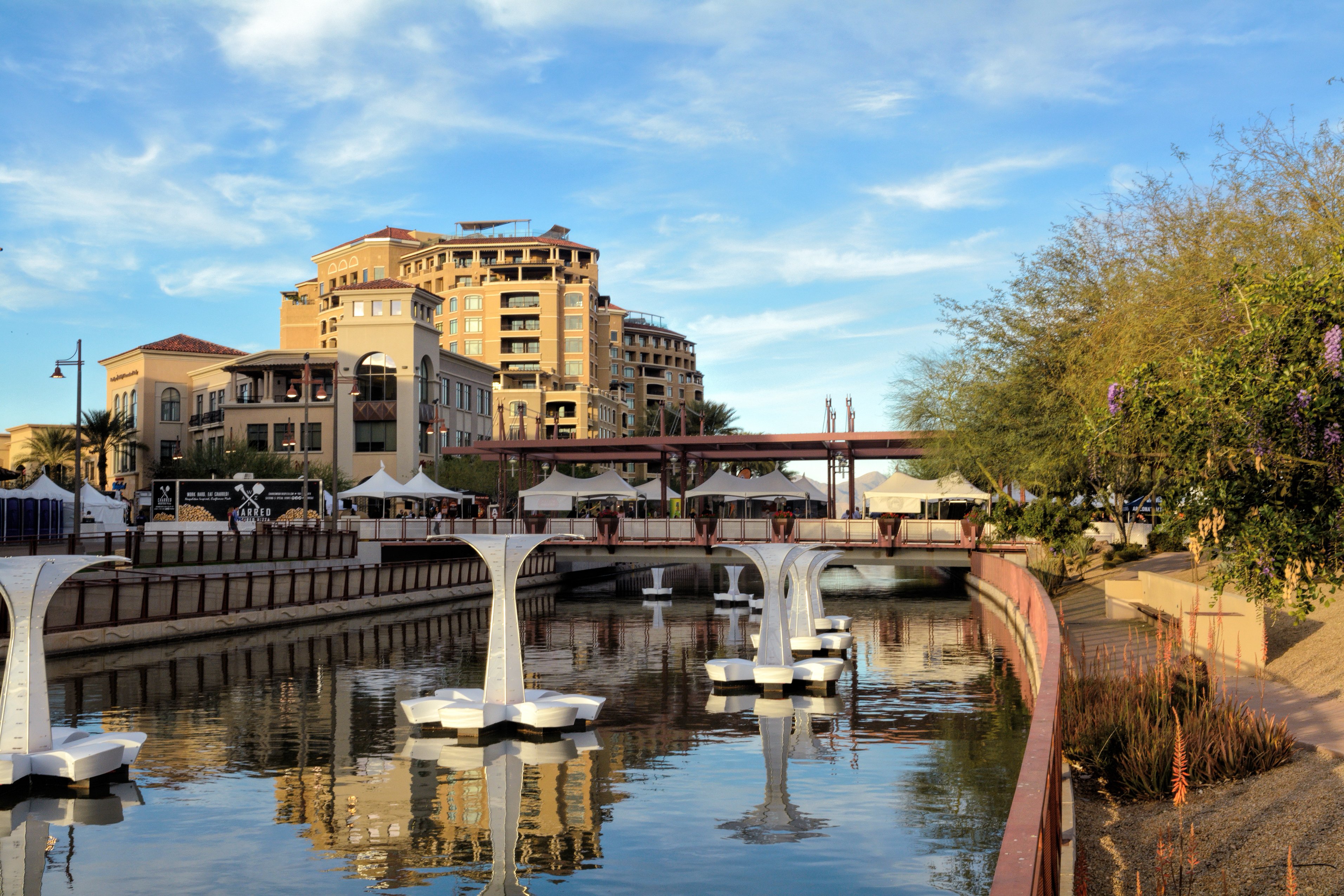 The original downtown area, known as "Old Town" has kept the character of the small storefronts, narrow streets, and has embraced the art community. Enjoy the Art Walk on Thursday evenings when the galleries stay open later for your enjoyment. In addition to the art, Old Town is home to many boutiques and some of the best and hottest restaurants in town.
You will also find the Scottsdale Museum of the West, the Scottsdale Museum of Contemporary Art as well as the Scottsdale Civic Center Mall, which is home to many cultural and food events throughout the year.
Just over the canal is the famous Scottsdale Fashion Square Mall and the Scottsdale Waterfront neighborhood, which has blossomed over the past decade. Here, you will find spectacular luxury condo developments, like Optima Camelview and the Scottsdale Waterfront Residences, as well as single-family homes in the surrounding area.
Central Scottsdale
Continuing north, you enter the Central Scottsdale area. On the southern end, you have many wonderful established communities, like Gainey Ranch and McCormick Ranch, that put Scottsdale on the map. A notable new luxury condo community, The Enclave at the Borgata, has been very popular.
To the east you have the Scottsdale Ranch community with single family homes, condos and townhomes many of which overlook and have access to Lake Serena.
Going a little further north you will come to the Kierland neighborhood. This area has seen incredible development over the past several years and is a very desirable place to live. Originally anchored by the Kierland Commons Shopping Center and the very popular Plaza Lofts at Kierland Commons, another large shopping area called Scottsdale Quarter was developed across the street within easy walking distance. These two shopping and dining destinations have made this a very attractive place to live and work, especially if you are looking for a home where you do not have to rely on a car for most things.
Optima brought a new development to the area called Optima Kierland that features the very unique and distinctive Optima look and lifestyle. It is walking distance to both Kierland Commons and Scottsdale Quarter.
No trip to this part of Scottsdale is complete without visiting Taliesin, the architectural school founded by Frank Lloyd Wright.
The Scottsdale Lifestyle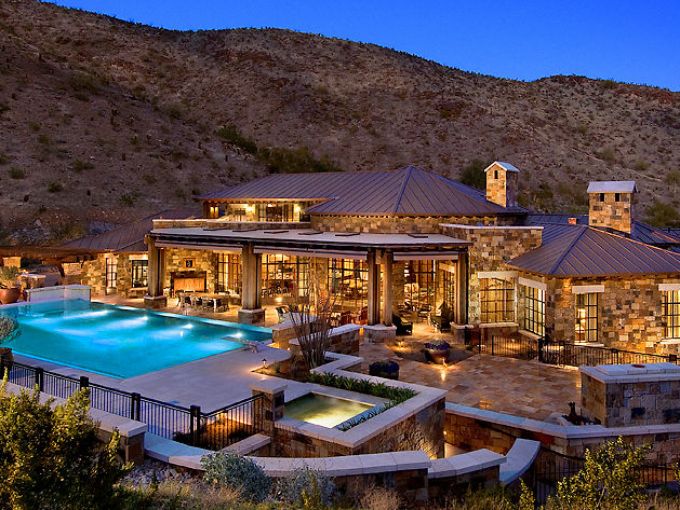 Dining in Scottsdale is unique in that some of the finest restaurants are found in what are typically called "strip malls" as well as shopping centers. Scottsdale restaurants offer a huge variety of food from Southwestern and Mexican in all price ranges to nationally recognized five-star locales. There is something for everyone.
Scottsdale is one of the major golf destinations in the United States and has been called "America's Best Place to Live for Golf" by the Robb Report magazine. In addition to the private golf clubs, there are over 30 public golf courses.
Scottsdale is also nationally known for baseball's Spring Training and these camps bring visitors from all over to partake in this amazing annual event that features many of the nation's favorite teams.
Pest Control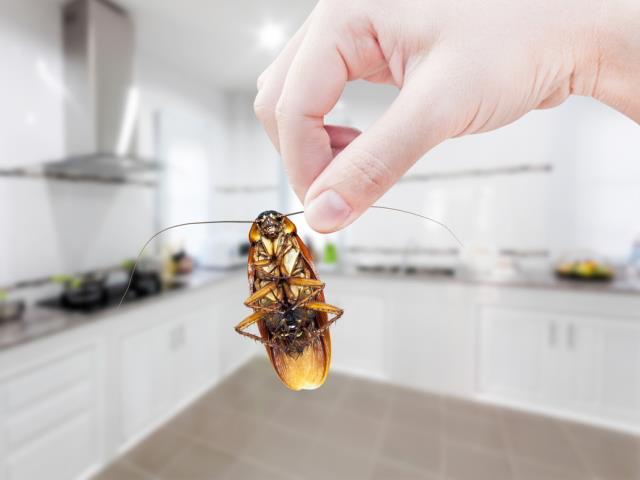 Whether its caring for your home or business, Natural Pest Solutions will design a custom pest control service program to meet your individual needs. Our pest control program begins with a thorough inspection and assessment of your property.
Pests can be simply annoying to live with, in a home or work environment; however they can also be dangerous and destructive in addition to carrying a host of diseases.What all of our clients can expect to receive is a pest and termite control service that combines using safe, state of the art and effective pest management technology, tools and practice, with skills and experience. Clients can also expect to receive an honest service, which means that you will never be sold a product or service you don't need.
Pest control Scottsdale AZ With years of experience throughout Scottsdale AZ, we offer a discreet, effective and efficient pest exterminating service to all of our customers. By combining our years of experience with the latest techniques for the eradication of common household pests, our skilled technicians can provide safe and effective solutions to pest problems that stand the test of time. We understand how distressing a pest problem can be – seriously affecting your quality of life at home or productivity in your business.That's why we not only get rid of your problem as quickly as possible, we also help you prevent future pest problems.
Natural Pest Solutions
3639 N Marshall Way Scottsdale, AZ 85251
Phone (480) 525-5359
https://mynaturalpestsolutions.com/arizona/pest-control-scottsdale-az/